Makalu Lite
The Makalu Lite will help make your next outdoor adventure the best yet. The Makalu Lite comes with the newly developed Aergon Air that has been improved in countless ways and has been redesigned in terms of comfort and control. Special hollow core technology combines lightweight construction and large, supportive surfaces that meet all the ergonomic requirements of your hand. The back of the Aergon Air grip is fully rubberized for maximum grip and control when going downhill. The inclined angle supports your wrist for optimal guidance and placement of the pole and contributes to safety on the mountain. The Makalu Lite provides the ultimate tool for comfortable and secure outings. With its slim tube diameter, the Makalu Lite has a weight of only 250 g (8.8 oz) and is infinitely adjustable from 110 to 130 cm using the durable Speed Lock plus lever system. This collapsible and durable 3-section HTS 6.5 aluminum pole is infinitely adjustable from 110 to 135 cm using the durable Speed Lock plus lever system.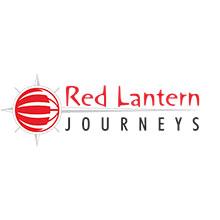 Red Lantern Journeys
Red Lantern Journeys arranges unique adventures with a focus on spectacular treks in Asia, including India, Nepal, Bhutan, Tibet and more. We highly recommend LEKI trekking poles to increase your stability in rough terrain and at high altitude and save the wear and tear on your joints. Now you can purchase a pair of your own through this Red Lantern Journeys ExoVend shop and get a 20% discount!
Free Shipping
on all orders!
Note: Due to Sales Tax rules
LEKI does not ship to
Alabama or Louisiana